KEYNOTE SPEAKERS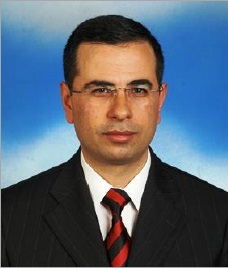 Prof. & Dr. Abdulhamit Subasi, University of Turku, Finland
Abdulhamit Subasi is specialized in Artificial Intelligence, Machine Learning, Biomedical Signal and Image Processing. Concerning the application of machine learning to different fields, he wrote more than ten book chapters and more than 190 published journal and conference papers. He is also author of the books, "Practical Guide for Biomedical Signals Analysis Using Machine Learning Techniques" and "Practical Machine Learning for Data Analysis Using Python". He worked at many institutions as an academician and Georgia Institute of Technology, Georgia, USA, as a researcher. He has been awarded the Queen Effat Award for Excellence in Research, May 2018. He worked as a Professor of computer science at Effat University, Jeddah, Saudi Arabia between 2015 and 2020. Since 2020, he has been working as a Professor of medical physics at Faculty of Medicine, University of Turku, Turku, Finland.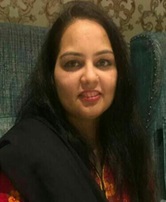 Prof. & Dr. Aditi Sharma, Parul University, India
Aditi Sharma, Ph.D (Senior Member, IEEE) received the B.Tech. degree in Computer Science and engineering from Mody Institute of Technology and Science, Lakshmangarh, India in 2008 and also qualified GATE in 2008. She received her Ph.D. degree from MBM Engineering College, JNVU, India in Computer Science and Engineering in 2018. She is currently working as Post Doctoral Fellow in School of Engineering and Digital Sciences at Nazarbayev University Kazakhstan in the area of Intelligent Cryptosystems, IOT and cloud in Robotics. She is designated as Associate Professor in Department of Computer Science and Engineering and Institute Coordinator, Patents and Publications at Parul University, Vadodara. Prior to that she has worked as Associate Professor in ITM Vocational University Vadodara and Quantum University Roorkee, Uttarakhand. Her overall experience is almost 14 years. She has published 36 research papers in international journals SCI, ESCI, Scopus and national/international conferences and authored four books. She has published six patents and also having 19 patents grant in her credit. Her research area includes Cryptography, Block chaining, VLSI, Cellular Automata, Machine Learning, AI chatbots, IOT, Medical imaging in Robotics and artificial intelligence. She is the Life Member of Professional Bodies such as Cryptology Society of India, IEANG and N2women society. She is serving as Conference Chair, General Chair, Technical Programme Committee (TPC) Member and a Reviewer in various Springer, IEEE international conferences, CSNT 2022, DASA'22, IAICT'2022, AIARS 2022, ISI 2022, ICCAIS 2021, ICDSIE- 2020, IAPCS 2020, ICSELM 2017, INAIT 2019, Global Open Online Conference System, WCI'18 and many more. She was invited for invited speaker/ Resource Person in TEQIP III Faculty Development Programs and in International conferences such as ICASTEM-2020. She is an Associate Editor of IAES International Journal of Artificial Intelligence (IJ-AI), International Journal of Electrical and Computer Engineering (IJECE) Scopus Indexed Journal, Reviewer of Bulletin of Electrical Engineering and Informatics (BEEI) Scopus (Elsevier) and International Journal of Computing and Digital Systems (IJCDS), e-ISSN 2210-142X, Scopus Indexed Journal and Editorial Board Member: IJBST Journal Group and International Journals and Research epublications in Engineering & Science IJRPES, GRD group of journals, Guest Editor of Bentham Science, scopus indexed journal. She has been the Faculty Mentor of Smart India Hackathon and 1st AICTE Chatra Vishwakarma Award. She served as Coordinator IIT Bombay Spoken Tutorial, NPTEL, Atal Incubation Center at MITS Jadan. She also organized various workshops, Industrial visits and conferences during her career. She is also working as University Examiner for Rajasthan Technical University Kota and Jai Narain Vyas University, Jodhpur. She achieved many awards and scholarships including Nav Shakti Award by North Eastern Council, Ministry of DoNER, Government of India.Parvati-Chanda Devi and Gargi scholarships and Awards from Madan Lal Khurana, Sunil Dutt, APJ Abdul Kalam. She also got Best Teacher Award by Rajasthan Patrika Group.