KEYNOTE SPEAKERS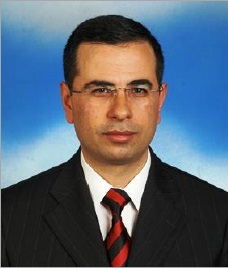 Prof. & Dr. Abdulhamit Subasi, University of Turku, Finland
Abdulhamit Subasi is specialized in Artificial Intelligence, Machine Learning, Biomedical Signal and Image Processing. Concerning the application of machine learning to different fields, he wrote more than ten book chapters and more than 190 published journal and conference papers. He is also author of the books, "Practical Guide for Biomedical Signals Analysis Using Machine Learning Techniques" and "Practical Machine Learning for Data Analysis Using Python". He worked at many institutions as an academician and Georgia Institute of Technology, Georgia, USA, as a researcher. He has been awarded the Queen Effat Award for Excellence in Research, May 2018. He worked as a Professor of computer science at Effat University, Jeddah, Saudi Arabia between 2015 and 2020. Since 2020, he has been working as a Professor of medical physics at Faculty of Medicine, University of Turku, Turku, Finland.
Title: Artificial Intelligence for Personalized Cancer Therapy
Abstract: Biomedical data relevant to several diseases are generally employed to diagnose precise physiological or pathological conditions. The objective of biomedical data analysis is exact modeling by using Artificial Intelligence (AI) algorithms to diagnose and treatment of different diseases. This study deals with AI based cancer treatment for Personalized Medicine (PM). PM is directly relevant to cognitive reserve that entails a heterogeneous phenotype and considers that the same pathological findings do not generate the same medical signs. PM is an innovative idea, which recognizes individual variations in everyone's genetics, lifestyles and environments. Clinical oncology and research are reaping the benefits of AI. The burden of cancer is a global phenomenon. Efforts to reduce mortality rates requires early diagnosis for effective therapeutic interventions. However, metastatic and recurrent cancers evolve and acquire drug resistance. It is imperative to detect novel biomarkers that induce drug resistance and identify therapeutic targets to enhance treatment regimes (Dlamini et al., 2020)
Information from omics data and medical imaging can be collected as a biomarker in combination with cognitive assessments to predict progression of cancer. Ultimately, these data, combined with other major risk factors such as family history, genetic hazards, lifestyle factors, and environmental exposures, could help identify people at risk who are more likely to introduce the disease and enable for early treatment. In addition, AI-related platforms are now capable of identifying, in a continuous fashion, the drug administration parameters instead of predictive drug discovery, synergy modeling, monotherapy, combination therapy or immunotherapy choice. More specifically, by consolidating the virtually infinite parameter space created by these variables, the implementation of novel AI-based platforms precisely demonstrates the key relationship between drug dose, drug selection, radiotherapy or immunotherapy. In the area of diagnostics, AI is also being leveraged to improve imaging capabilities to further guide patient-specific treatment. Moreover, in the area of therapies, the application of AI is crucial in order to automatically identify the best drugs and doses, even from very large pools of candidate compounds, for optimal efficacy and safety of combination therapy.
Radiation therapy is an essential for cancer treatment. Imaging is used extensively in radiation therapy for patient staging to confirm that radiotherapy is an acceptable preferred treatment, defining volumes for radiotherapy planning, and assessing treatment results. The optimization of radiotherapy beam placement to guarantee complete dose coverage of the tumor while respecting doses to surrounding normal tissues is a time-consuming procedure known as radiation planning. Automated tumor and organ-at-risk volume segmentation has shown to be beneficial and has the potential
to change this process. Computer vision and AI have a long history of being used to automate segmentation tasks in cancer-related medical processes at various stages. Traditional segmentation algorithms use variables like intensity distributions, textures, and form to differentiate anomalies from normal anatomical components. Computer scientists have focused on defining better features or feature combinations based on anatomy and physiology information to improve these algorithms. With the introduction of deep learning, the entire dynamic changed radically. The Segmentation of organs as targets or organs-at-risk has a big impact on how well radiation treatment works. Many sophisticated automated segmentation algorithms such as deep neural networks have been developed (Samarasinghe et al., 2021). Deep learning algorithms for segmentation in radiation therapy planning can be utilized.
Personalized therapy aims to stratify and precisely treat each individual cancer patient, utilizing cutting-edge new therapy (including radiotherapy, chemotherapy and immunotherapy) technologies and biomarkers to enhance treatment outcomes and decrease side effects. Technological advancements improved therapy methods but did not always personalize the treatment approach for each patient. Recent studies and reviews have drawn attention to exact personalized therapy for numerous cancer types. In this study, we utilize precision therapy (including radiotherapy, chemotherapy and immunotherapy) for cancer, concentrating on recent advancements in radiotherapy, chemotherapy and immunotherapy technology, radiomics, and dosiomics, as well as panomics-derived biomarkers that may enhance treatment success and decrease potential side effects. Precision therapy has been used for decades to characterize technological advancements in cancer treatment. The advancement of immunotherapy, radiotherapy and chemotherapy methods may be divided into numerous categories. The European Organization for Research and Treatment of Cancer (EORTC) committee has issued a recommendation to give high precision radiotherapy for cancer patients (Yang et al., 2020).